Singing
I remember singing always being apart of my life. For me, it is the expression « de la joie de vivre », the joy of life. I am always singing ; in the shower, in transit, waiting in line, anywhere really, sometimes I receive suprised glances but also smiles and encouragement.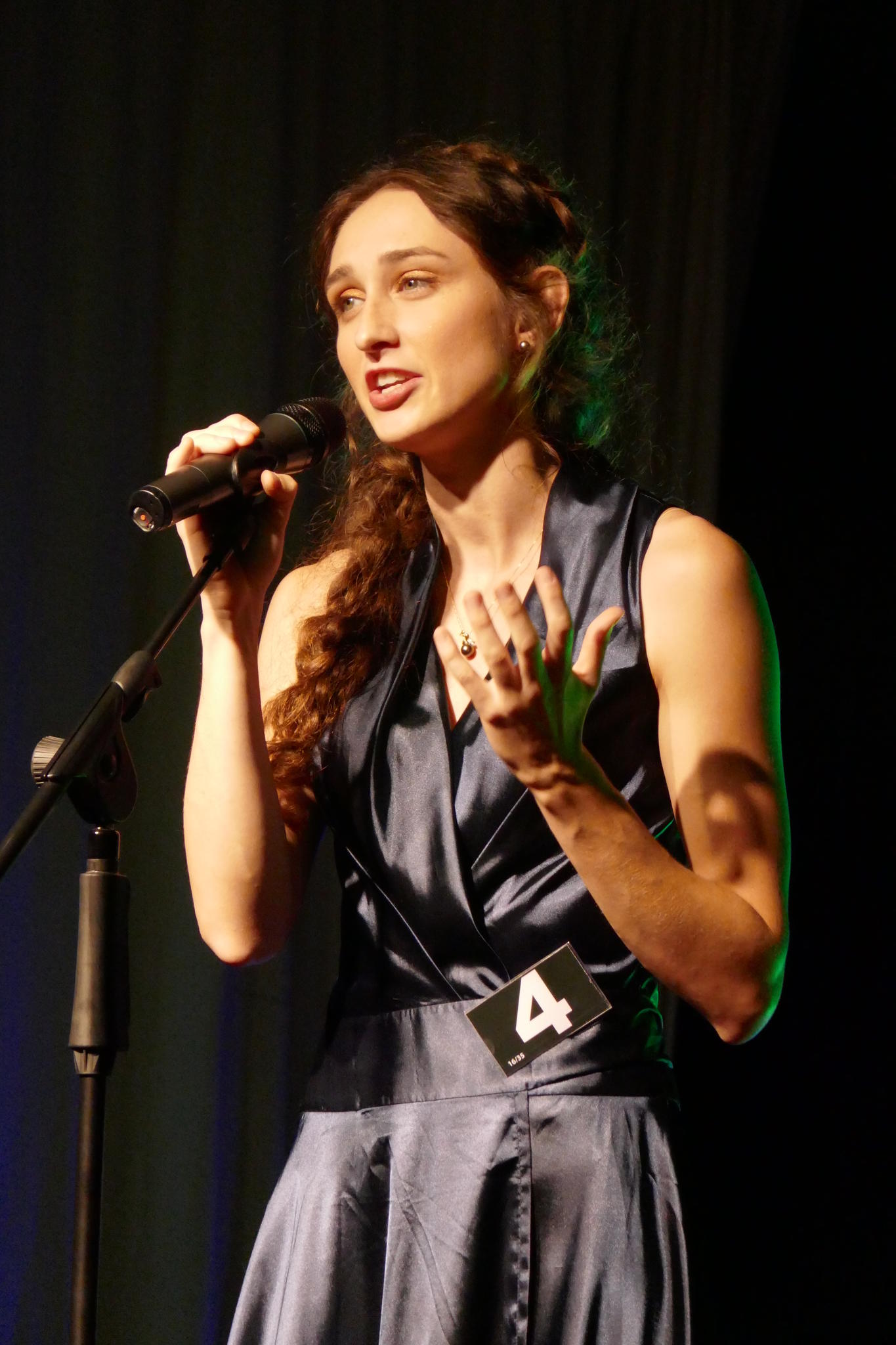 "Another Day of Sun", from the musical La La Land
"The Mummers Dance", written and composed by Loreena McKennitt
"Popular", from the musical Wicked

While in New-Caledonia, an injury forces me to reduce my physical training for some time. Naturally I turn towards singing and start taking classes, singing lyrical music to improve my technique whilst also enjoying poetic songs and musicals.
In 2011 in Australia, I audition for my first musical « Aspects of Love » by Andrew Lloyd Webber, CPAC. I am performing in the chorus, determined and excited to repeat this amazing experience one day, combining circus, dancing and singing once more !
Dance
I start taking ballet classes at the age of 6, but the atmosphere doesn't suit me and after a year I decide to stop : which is lucky, I wouldn't have discovered the circus arts otherwise !
My (second) encounter with a tightwire a few years later allows me to dance again in a different context and slightly above the ground…
Despite everything, I miss dancing ; and so it is with a real pleasure that I start dancing again to get ready for professional circus school auditions. Ballet, jazz, contempory, rock'n'roll, I am loving it and this new knowledge enriches my vocabulary on the wire and helps me to improve my lines and posture. However, it is only after my arrival in Europe and the end of my contract with NoFit State in 2015 that I decide to audition for professional dance schools.
I am now in second year at the school Off Jazz in Nice, where I continue to adapt my new knowledge of dance on the tightwire. I also would like to mix juggling and dancing so I try to find what I can do in bear feet, with pointe or tap shoes while throwing clubs in the air.